Under Counter Pharmacy Refrigerator 2℃ to 8℃ SMI-165UCPR-75L
Home ≫Ultra Low Temp.>Under Counter Pharmacy Refrigerator 2℃~8℃ SMI-165UCPR-75L
Intelligent control and constant temperature
3 sensors to promise effective performance
Secure alarm system brings more security
High-efficiency evaporator
Advanced air cooling structure design
Jindal Under Counter Pharmacy Refrigerator 2℃~8℃ SMI-165UCPR-75L is a smart undercounter medical refrigerator and it is designed with a brand new appearance. The small lab / medical refrigerator comes with a double-layer tempered glass door, having the features of anti-condensation and electrical heating. So it can ensure the great thermal insulation performance of the refrigerator. The powerful alarm system with multiple alarms can ensure the safety of storage. The pharmaceutical refrigerator is suitable in hospitals, laboratories, pharmacies, health centers, pharmaceutical factories, disease prevention and control centers, medical facilities, and more.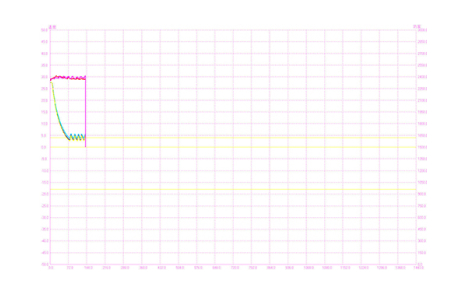 Accurate Control System
This Under Counter Pharmacy Refrigerator 2℃~8℃ SMI-165UCPR-75L for medicine comes with a high precision temperature control system with high sensitive sensors. And it can well keep the temperature inside the cabinet in the range of 2℃~8℃. We design the pharmaceutical refrigerator with a high brightness digital temperature and humidity display for automatic temperature control and ensure the display accurately in 0.1℃.
Powerful Refrigeration System
The medical / lab refrigerator is equipped with a brand new compressor and condenser, which is for better cooling performance and well keeps the temperature uniformity within 1℃. It is an air cooling type with the feature of auto-defrost. And the HCFC-FREE refrigerant brings out more effective refrigeration and ensures environmentally friendly.
Security Alarm System
It has a well-developed audible and visual alarm system, including sensor failure alarm, door opening alarm, high temperature/low temperature alarm, power failure alarm, etc. makes it safer for storage. The compressor has turn-on delay protection, ensuring reliable operation.
Humanized Operation Design
We designed the under counter refrigerator with a lock to prevent it from unauthorized opening. The luxury LED lighting system makes it completely visible inside the cabinet. The shelves are made of PVC-coated steel wire, which are easy to clean.
Upright medical refrigerator allow temperature setting in the range of 2℃~8℃ precisely.
With 2~3 high-quality steel wire adjustable shelves to adjust to any height for satisfying different requirements.
Design the inner material with aluminum plate with spraying and external material with high-quality structure steel.
The electrical heating glass door filled with insert gas performs well in thermal insulation.
1 cooling fan inside, working while the door is closed, stopped while the door is opened.
The CFC-free polyurethane foam insulating layer is environmentally friendly.
The medical refrigerator is equipped with 3 sensors. When the primary sensor fails, the secondary sensor will be activated immediately.
Standard with built-in USB datalogger, remote alarm contact and RS485 interface for monitor system.
Mini refrigerator for medicine storage,Suitable for storage of biological products, vaccines, drugs, reagents, and more; Suitable for use in pharmacies, pharmaceutical factories, hospitals, centers for disease prevention & control, clinics, etc.
Aluminum plate with spraying

3 (coated steel wire shelf)

Data logging/Interval/Memory capacity

USB/Record every 10 minutes / 1000,000data

High/Low temperature, High ambient temperature, Condenser overheating

Power failure, Low battery

Sensor error, Door ajar, Built-in datalogger USB Failure, Communication failure

RS485, Remote alarm contact
Product Brochure Link here